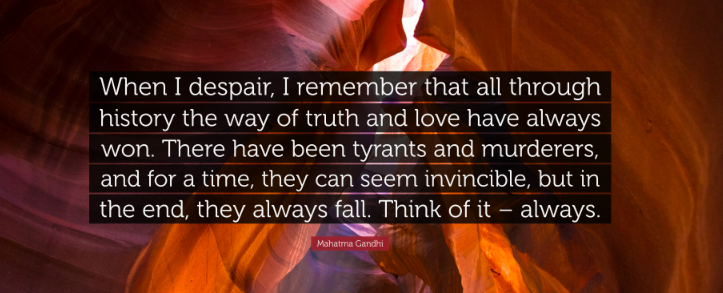 A Full Copy Of June 9th Thursday Thoughts Can Be Found HERE
Dear Congregation:
When we baptize a child into the life of the church, we as a congregation promise to nurture them in faith. I hold the child and walk through the congregation, introducing you to this newly baptized child and reminding us of all of the promises we have made. I invite us to imagine that child in our Sunday School classes, choirs, and youth group.
On May 24, at our youth-led worship service, we witnessed firsthand the impact we can have on their lives. I was so proud of their confidence as they led the liturgy and shared their thoughts and aspirations on a variety of topics.
One of these youths was Trevor Weakly, who is graduating high school and heading to college in the fall. Trevor spoke about how ERUCC helped him to understand the concept of peace—and how to achieve a more peaceful life. When I imagine the impact the church can have on our young people, this is exactly the kind of thing I hope for. Here's what Trevor shared:
My time at ERUCC has really helped me focus on what peace is and how to spread it. From my days in Sunday school with Mr. Jim, when we learned about Christianity and prepared for confirmation, to now, where I get to use the skills of peace that the church has taught me in everyday life. ERUCC has encouraged me and my friends to speak up in favor of peace, no matter what opposition we face. At the two UCC General Synods I have attended; the youth have been given a chance to speak in favor of a topic related to a resolution facing the church. We spoke out against the horrors of gun violence and the tragedies of the Israel-Palestine conflict. Even though we are "just kids", our words must have had some impact, because the Synod had many thoughts about our words, and not all were supportive. Despite the backlash we faced, PD and other adults in the church defended us and encouraged us to always use our voices – ERUCC supports its youth advocating for peace.
            ERUCC has not only helped me discuss peace within the church bubble, but it has also ensured that I have the skills to speak up for peace in the real world. I have had the opportunity to attend rallies on our front steps speaking out against gun violence and attended the Black Lives Matter march in 2020 with my church friends. These protests showed me that there are people outside of ERUCC who also care about peace, and that the work done at the church has a wide impact.
            ERUCC has taught me methods of maintaining internal peace, such as prayer, and has prepared me to enter the world as an advocate for peace. As I head to college, I hope to work towards resolving international conflict as part of my career, and the skills I have learned from my friends and from adults at ERUCC will help me speak up and promote the word Jesus who reminds us, "do not let your hearts be troubled." Even as Jesus faced crucifixion, he reminded his disciples that peace is key.
Another Note:   I will be on vacation June 3-18.  During this time, please contact Tyler York or Kim Sexton with any needs or concerns.
***Please join us in welcoming back from Germany, Carmen Horth, who will be in worship this Sunday with her husband, Max.  Carmen served as a volunteer with the Religious Coalition from 2014-2015.
The Rev. Dr. Barbara Kershner Daniel
Senior Pastor
Evangelical Reformed United Church of Christ
bkdaniel@erucc.org
15 W. Church Street, Frederick, MD 21702
301-662-2762