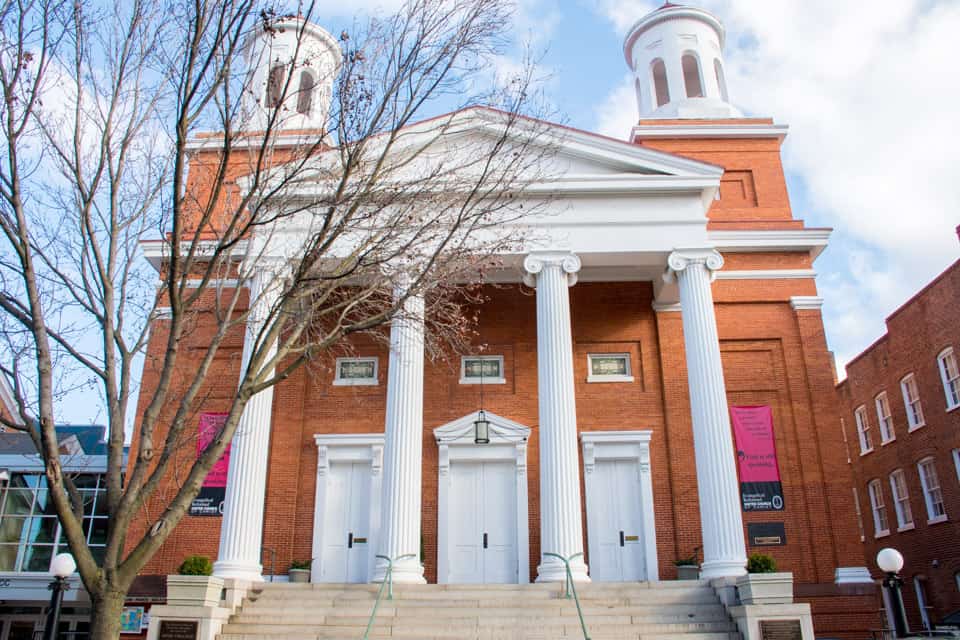 Experience an inspirational, moving service from the comfort of your home.
https://boxcast.tv/channel/bzioh0xyyacgq5fmjnoi
Worship Service in the main church building at 11 W. Church St. Our second floor sanctuary is accessible from the front steps or by the glass doors at the Church Street entrance which leads to an elevator. The 10:30 service is a traditional mix of worship, prayer, singing and sharing. This service lasts about an hour. Children attend the first part of the service and are invited to come to the front of the sanctuary for a special Thought for the Day and then adjourn to participate in kids activities on the lower floor of the main church building for the remainder of the service. Children are also welcome to remain in the sanctuary with their parents. You can follow the order of worship in our bulletin.