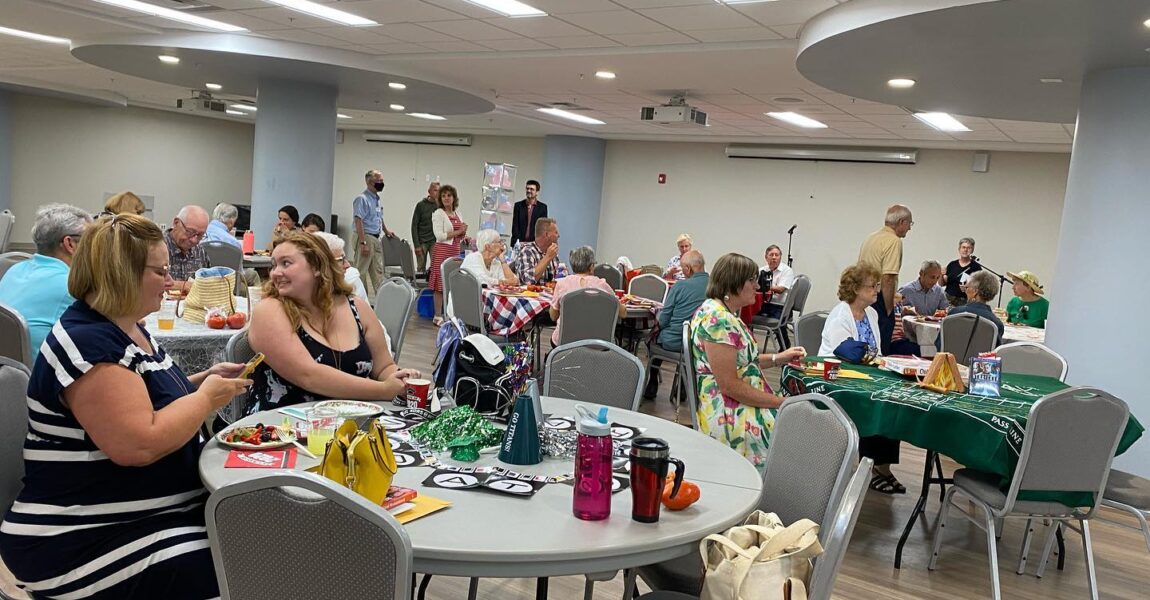 CLICK HERE to read the Thursday, August 12, 2021 Thursday Thoughts
August 12, 2021
Dear Congregation:
275th Anniversary Events in our 276th year
The pandemic caused us to cancel and postpone our awesome plans for celebrating our 275th anniversary as a congregation.  We have rescheduled some of those events and are seeking some support for making these rescheduled events anniversary celebration worthy.  Please let me know if you are able to help or gather a group to provide support:
Saturday, September 25th   German Dinner and Book Launch   6 pm     Community Room
Join ERUCC members and friends as we celebrate the publication of the updated history of our church. As part of the evening celebration, we will be serving a German dinner.  The menu will include:  German potato salad, stuffed cabbage, brats, sauerkraut, green beans, rolls and butter, and German chocolate cake.  Please use the sign-up genius link below to sign up for the dinner or call the church office at 301-662-2762.  We are requesting a $10 donation for the meal.
https://www.signupgenius.com/go/10C0845ABAD2BA6FE3-book
The evening is the kick-off for our rescheduled 275th anniversary events.
***Need Servers and clean-up support
Sunday, October 17              10:30 am        German Service with German partners
Looking for a team to prepare strudel (pre-made) and serve for our fellowship time
Sunday, October 24              3:00 pm          Organ Concert with Chris Lane
Looking for a team to prepare light refreshments after the concern
Sunday, October 31              10:30 am        Worship — Homecoming Celebration
Looking for people willing to help plan this special day.  Meeting on Tuesday, August 17th at 1 pm in the church offices to brainstorm ideas.
Thank you for considering these requests.